Interpretation and performance
Nicola Harrison, mezzo-soprano, is a retained Lecturer in Singing and Song Interpretation at Pembroke College, Oxford where she teaches students from both universities. She also teaches professional singers and actor-singers privately in South-East London and in Oxford. She mentors teachers of singing and offers lessons online for overseas and distance clients.
​Nicola has trained both as a singer and as a professional vocal coach. From school she won a scholarship to train with the famous mezzo-soprano Pamela Bowden (LCM). She then studied with the brilliant vocal physiologist Pamela Cook (RNCM) MBE, the vocal anatomist, Dr Meribeth Dayme, and the internationally acclaimed mezzo-soprano Teresa Berganza.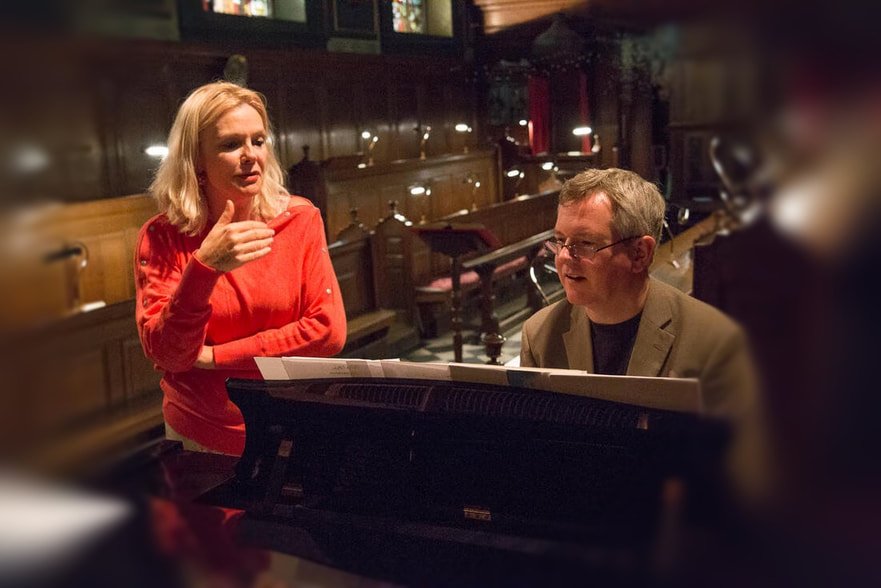 Highly qualified
​She has completed extensive training in a number of performance-related disciplines with world-class pedagogues including posture, movement, Alexander technique, performance, percussion and dance. She has won a number of scholarships and major awards, has an array of cross-disciplinary qualifications, several languages, with two degrees an M.A. in education, specialisms in anatomy, ENT and Voice Clinic. She has written about singing for a wide range of media and is an Arts Council- funded performer.
Experienced author
Nicola has written several books about singing and co-authored a book about the anatomy of the larynx. See writing page for more details. She has invented protocols and tools for training the singing voice. These are attracting a cohort of singing teachers who wish to continue their professional development.
For more info visit: www.embodima.co.uk
A member of many organisations related to voice, literature, language and culture, Nicola has been involved in extensive research into motor training and is at the forefront of new developments in vocal teaching in this field. She has presented her research at national and international conferences with a focused interest on anatomy, motor training and imagination.Specialising in interpretation of words and music, her publications and shows of poetry, music and song in collaboration with internationally acclaimed musicians have received critical acclaim and included extensive tours of the country.